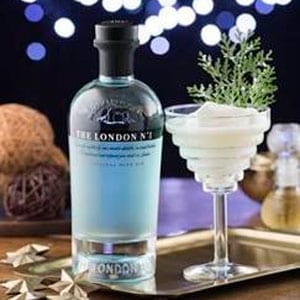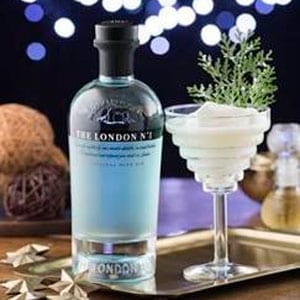 The London Nº 1 es una ginebra única con una personalidad propia, sofisticada y elegante. Se elabora en pequeñas producciones en la capital inglesa, evidentemente. La exclusiva y refinada mezcla de sus 12 botánicos le otorga esa complejidad tan especial. Ahora saca London White Christmas para estas fechas señaladas de fin e inicio de año.
El resultado es una ginebra limpia y cristalina, de un hermoso color azul turquesa, con un aroma fino y elegante y un sabor suave y especiado. Una suma de detalles que conduce a la armonía. Gracias a sus refrescantes notas balsámicas y de enebro, London White Christmas es ideal en diferentes cócteles y muy especialmente para la preparación del gin & tonic.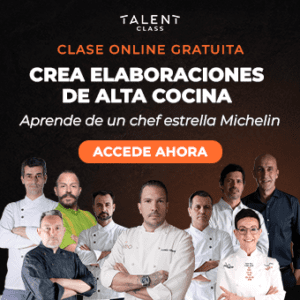 En estas fiestas la ginebra Premium The London Nº1 presenta su  London White Christmas. Se trata de un cóctel navideño, sofisticado y elegante. Es perfecto para armonizar las veladas de las próximas fiestas. Además, es muy sencillo de elaborar con los siguientes ingredientes que te damos. Recuerda que puedes modificar a tu gusto alguno de ellos para lograr que tenga el toque que más te apetezca. ¡Seguro que te queda riquísimo!
Receta del London White Christmas 
– 7 cl The London Nº 1.
– 1 cl de chocolate blanco.
– 1 cl de nata líquida.
– 3 cl zumo de piña natural.
– 3 cl de zumo de uva blanca.
– 2 cl de puré de mango.
¿Cómo elaborarlo?
Primero, coloca todos los ingredientes en un batidora y añade mucho hielo para darle frescor a la mezcla. Luego, bate durante 30 segundos. Observa que cada elemento ha quedado bien disuelto con los demás. Puedes ayudarte de otro utensilio para esta tarea.
¡Listo! Sirve el cóctel en un vaso adecuado y decóralo con una rama de romero abierta con azúcar glass. ¡Disfrútalo o si lo has preparado para otra persona, evoca en su sabor lo que con esta exclusiva ginebra se pretende!